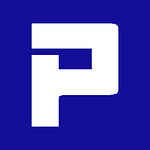 Website Plas-Tech Tooling, Inc.
Job Description Summary
This position is responsible for administration and oversight of the Plas-Tech Tooling Quality Management System (QMS) and maintenance of ISO 9001:2015 compliance. They will develop and maintain inspection reports, compile quality data and report trends to Senior Management. The QE will perform audits, complete documentation and lead the Corrective and Preventative Action (CAPA) process, develop/maintain PPAP, FMEA, Control Plans and capability studies. They will also test/measure components, coordinate tool calibration and maintain the calibration logs, review/set up new parts and perform part inspections with feedback to the production floor.
Job Requirements:
     Education
Required: Bachelor of Science in Engineering or 4 years relevant experience in Advanced Product Quality Planning (APQP), Quality, or ISO 9001 focused role.
     Experience
Involvement with APQP (PPAP, FMEA, Control Plans, Capability Studies), as well as GD&T callouts and measurement processes. Experience with machining, molding, tooling, and welding.
     Skills, Knowledge and Abilities
Working knowledge of manufacturing, production, mechanical and engineering concepts and applications.
Must possess ability to effectively communicate through verbal and written means with Tool Makers, Production Machinists and external customers.
Requires investigative and analytical skills, ability to make judgment calls and the ability to troubleshoot problems that may arise in the production process.
Ability to manage multiple projects and responsibilities at one time.
Working Conditions
The work will be performed primarily indoors in a smoke-free office environment. The employee will be required to move between the office and production area throughout the day.  They will be exposed to potential hazards in the form of dust/other particles in the air, noise, moving equipment, and machines with moving parts.
Hours of work will be flexible and generally be performed between 6:00 AM and 5:00 PM Monday – Friday. Work hours may vary to complete projects to meet the customer and company deadlines.
May be required to travel to customer and/or vendor locations.
Essential Functions
Oversee Plas-Tech Tooling Quality Management System
Maintain organizational compliance with ISO 9001.
Facilitate project status review and other organizational meetings.
Provide Quality Assurance oversight for manufacturing procedures.
Serve as customer liaison as required by day-to-day interaction with customers.
Duties and Tasks
Owner of the Quality Program – Administer ISO 9001 compliant QMS
Manage Non-Conformance process
Coordinate and participate in the CAPA process.
Lead and participate in continuous improvement efforts
Identify new metrics for improving efficiency
Coordinate calibration of measurement system
Develop/maintain PPAP, FMEA, Control Plans and capability studies based on customer or internal requirements
Perform part inspections and work with shop floor to make adjustments as needed
New part review/setup
Conduct audits
Performs any reasonable duties as assigned by senior management.