Full Time
This position has been filled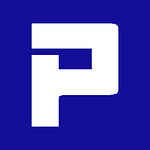 Website Plas-Tech Tooling, Inc.
Job Description: Production Machinist
Revised: May 2020
1.0 Job Description Summary
This position is responsible for the manufacture of metal and plastic machined products. A general knowledge of the machining process and use is needed to insure products are manufactured appropriately and they meet design specifications. The Production Machinist analyzes specifications, lays out metal stock, sets up and operates machine tools, and fits and assembles parts to fabricate and repair metalworking dies, cutting tools, jigs and fixtures, gauges, and machinists' hand tools. Additionally they will tend fabricating machines, such as cutoff saws, shears, rolls, brakes, presses, forming machines, spinning machines, punch and CNC equipment that shape, cut and bend sheets, tubes, and structures. This position may also be assigned additional duties by Senior Management.
2.0 Reporting Relationships
2.1 The Production Machinist reports directly to the Lead Production Machinist and/or Senior Management and will have an advisory relationship with the Quality Assurance Department.
2.2 The Production Machinist will have no direct reports in the Production Machinist Department. They may be required to provide in-services/training to other employees regarding the use of equipment and processes and will monitor work quality in an advisory but not supervisory role.
3.0 Job Requirements:
3.1 Education
3.1.1 Required: High School degree or equivalent
3.1.2 Preferred: Completion of a two-year program, Technical Degree or equivalent in Tool and Die Making.
3.2 Experience
3.2.1 Required: New employee training/orientation in Production Machinist Department.
3.2.2 Preferred: One (1) year experience as a Production Machinists and/or previous manufacturing and/or machine operator experience.
3.3 Skills, Knowledge and Abilities
3.3.1 Working knowledge of manufacturing, production, mechanical and engineering concepts and applications.
3.3.2 Must possess ability to effectively communicate through verbal and written means with other Production Machinists and Tool Makers.
3.3.3 Requires investigative and analytical skills, ability to make judgment calls and the ability to troubleshoot problems that may arise in the production process.
3.4 Physical Requirements
3.4.1 Body Positions: Physical requirements include sitting (10%), standing (80%) and walking (10%). The standing includes but is not limited to programming and operating CNC/other machinery. Walking is necessary to move from one location to another throughout the building.
3.4.2 Body Movements: Must be able to walk without assistance to safely move throughout the work environment. Must be able to regularly lift and carry up to 50 pounds, and occasionally lift and carry over 50 pounds and utilize judgment for lifting items over 50 pounds as mechanical lifts are available for use. Must be able to reach and operate a programming counsel on CNC machines. Hand and finger dexterity must be sufficient to operate computer keyboards and manipulate small parts and tools.
3.4.3 Body Senses: Must possess sense of sight to interpret drawings and diagrams on a computer screen. Eyesight must be sufficient for moving from a computer screen to a drawing, diagrams and reading text as necessary. Must be able to hear for safety in the machine shop.
3.5 Mental Requirements
3.5.1 Mathematical: Must possess skills sufficient to perform calculations and recognize mistakes on diagrams.
3.5.2 Language: Must be able to read, write and speak English sufficiently to interpret diagrams and communicate with Tool Makers and Production Machinists.
3.5.3 Mechanical: Must possess a working knowledge of manufacturing, production principles, and engineering concepts/applications to sufficiently operate CNC and other machines.
3.5.4 Spatial Awareness: Requires the ability to read/understand blueprints, diagrams and other documents used in the manufacture of products at Plas-Tech Tooling, Inc. They must be able to recognize mistakes in designs, set ups and tooling that may lead to production errors and make necessary changes to reduce excessive utilization of labor, materials and/or delays in production.
4.0 Working Conditions
4.1 The work will be performed primarily indoors in a smoke-free shop environment. The employee will be required to move throughout the production area throughout the day. They will be exposed to potential hazards in the form of dust/other particles in the air, noise, moving equipment, and machines with moving parts.
4.2 You will be expected to have 40 hours of work completed by Friday unless approved in advance by your supervisor or Senior Management. There will be two (2) paid breaks of 10 minutes and one (1) unpaid lunch break up to sixty (60) minutes for shift of eight (8) hours or more. Shifts greater than nine (9) hours may be required to complete projects to meet the customer deadlines. Changes in the schedule must be approved by the Lead Production Machinist and/or Senior Management.
5.0 Essential Functions
5.1 Manufacture metal and plastic workpieces as specified by customers of Plas-Tech Tooling Inc.
5.2 Apply programming to CNC and other machinery used in the production area.
5.3 Must be able to write, edit and save CNC Programs at the machine and save to the file on the server using the Quality Management Procedure.
6.0 Duties and Tasks
6.1 Studies specifications such as blueprints, sketches, models, or descriptions and visualizes product to determine materials required and machines to be used to fabricate workpieces.
6.2 Manufactures products from drawings and specifications and supplied by Plas-Tech Tooling customers.
6.3 Studies dimensions, plans layout and determines assembly method, set up for machining and sequence of operations.
6.4 Measures, marks and scribes metal/plastic stock for machining.
6.5 Measures workpiece dimensions to determine accuracy of machine operation.
6.6 Sets up and operates machine tools such as lathes, milling machine, shaper and grinder to machine parts, and verifies conformance of machined parts to specifications.
6.7 Sets stops or guides to specified length as indicated by scale, rule or template.
6.8 Pushes buttons or depresses pedal to activate machine.
6.9 Verifies dimensions, alignments and clearances.
6.10 Examines standard or previously used dies, tools, and jigs and fixtures and recommends change out as items are worn or not working properly.
6.11 Removes burrs, sharp edges, rust or scale from workpiece.
6.12 Performs maintenance such as oiling machines, dies and workpieces.
6.13 Completes machine set up, stacks, marks, packs, and transports finished workpieces.
6.14 Maintains clean and organized work station environment.
6.15 Utilizes motorized and manual lifts to move raw materials and finished product throughout work environment.
6.16 Performs any reasonable duties as assigned by senior management.
7.0 Measures of Performance
7.1 Machines workpieces that meet the specifications and expectations of customers.
7.2 Meets or exceeds established deadlines for manufacturing products. This may require working additional hours and/or overtime as needed and requested/approved by Senior Management.
7.3 Produces and tests prototype and uses other methods, as necessary, prior to production run to reduce waste of materials, labor and machine time.
7.4 Manufactures product within deadlines established through communication with Senior Management. This will allow the department to produce workpieces to meet customer needs. Variance in project completion deadlines must be communicated to Lead Production Machinist to allow for adjustments in delivery date as needed.
7.5 Demonstrates ability to Multi-task; working between multiple machining centers/operations or performing other tasks during machine operation.
7.6 Models, understands, and properly conveys/communicates the company's objectives, culture and standards of practice.
7.7 Conforms to company's policies and procedures.
7.8 Supports management, marketing and new product development when applicable.
8.0 Business Acumen
8.1 Is a positive role model for the company and reflects its value. Maintains a positive attitude even in the face of difficult and challenging situations. Is enthusiastic and committed to meeting the company's vision and goals.
8.2 Understand job duties and responsibilities. Take ownership of delegated duties and responsibilities with minimal supervision.
8.3 Support company strategies and decisions that are necessary to meet financial goals/budgets.
8.4 Demonstrate effective and consistent work ethic. Set a good example to other employees. Formulate and commit plans to action. Stay organized, execute tasks and delegate responsibility as needed.
8.5 Efficiently and effectively manage company resources (time and supplies), including working reasonable and expected hours (including overtime) as assigned/approved by management.