OUR SERVICES
Over 24 years in the Machining and Injection Mold building business.
Injection Molding
We offer in-house production using our 180 ton press or we can assist you with outsourcing the production per customer specifications. Our highly-skilled staff can also modify and assist with maintenance of existing molds.
Injection Mold Building
We can assist you from planning your initial design to molding the finished part. Our experts will discuss mold specifications and options with you, keeping the final product and your budget in mind. We are committed to providing you a high-quality molded part.
Production Machining
We will work with you to provide competitive pricing whether you have a small run of parts or you have a long-term continuous need for machined products. With our customer first philosophy, we will find a way to serve you.
Have any questions? Give us a call at 641-923-9232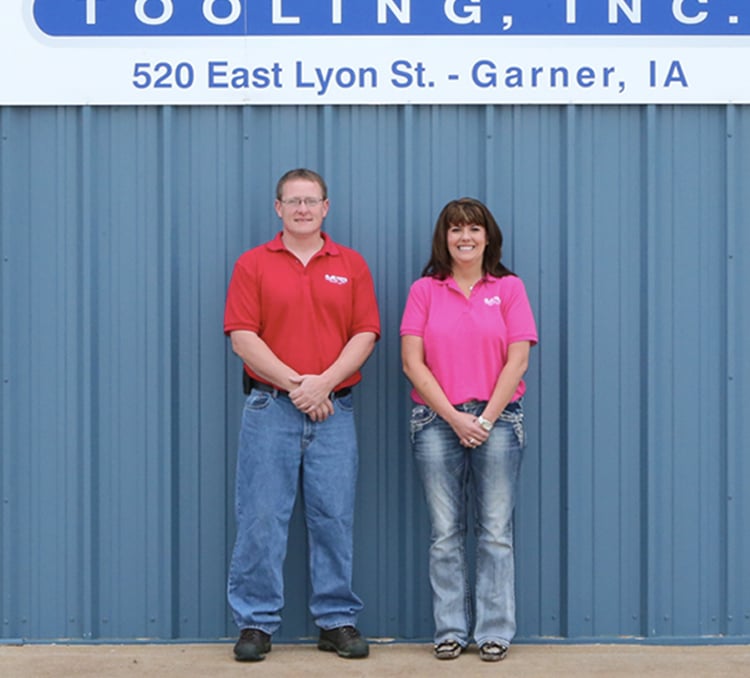 A FAMILY BUSINESS
High standards right from the beginning
Plas-Tech Tooling was founded by Dean and Marcia Sonquist in 1993. In the beginning, Dean was the only employee and the business was housed in their garage. Plas-Tech Tooling was founded to do injection mold building and repair. This was a service that was not readily available to manufacturers in the Garner area. The business began offer services beyond injection mold building and moved to its present location in September 1996.
Today, Plas-Tech Tooling is a full-service machine shop and injection mold building/molding operation. We design and build high quality injection mold tools and have the capacity to mold finished parts.   Additionally we perform production machining of plastic and metal components, help guide customers through the research and development process, provide rapid prototypes and utilize CAD/CAM and SOLIDWORKS. Our QA and Reverse Engineering programs are enhanced through the use of our Hexagon Metrology Master 3D Gauge.
OUR WORK
Work we have done in the past for our clients
QUOTE REQUEST
Just get in touch with us and we will call you back!